Easily Identify, Communicate with
& Reward Your Best Customers
Getpoints is a customizable loyalty program, Your customers can simply earn points every time they visit your business. You can customize your loyalty program rewards however best suites your customer base. No POS integration is needed.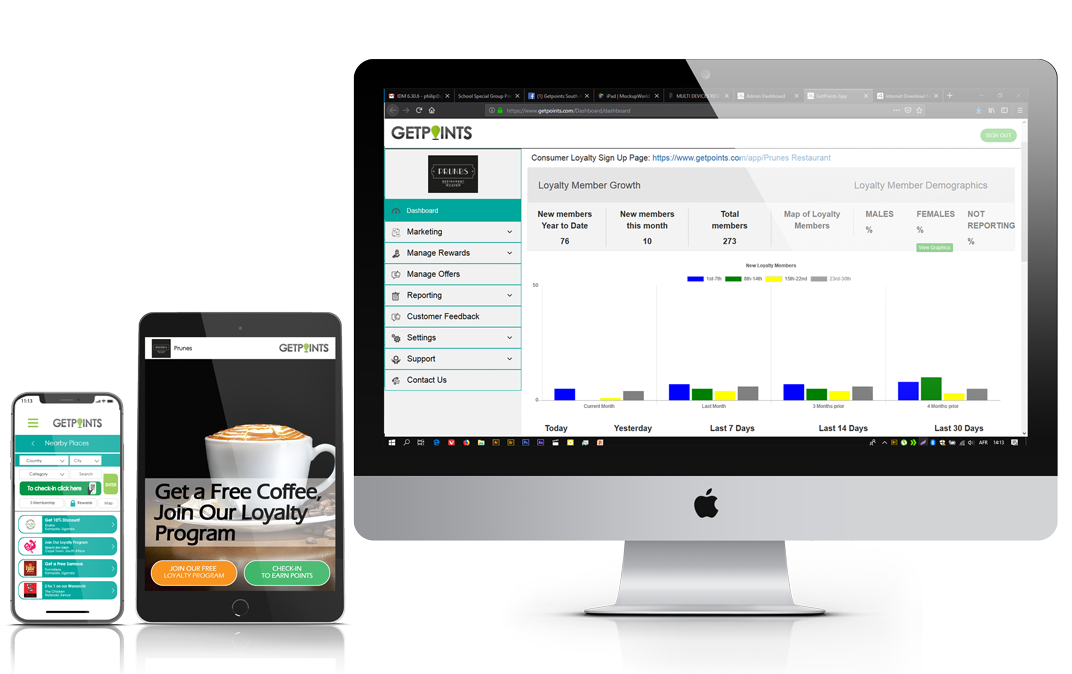 Have a Favorite Local Business?
Ask your favorite nearby business to join
to get rewards at the places you love to visit
sign-up
Are You A Local Business?
Learn how our business loyalty program
can seamlessly increase your customer engagement
Learn more